The last throes of summer are over: the oppressive heat, the relentless sun, the pleasant breeze from the beaches… But we are entering a season that gives me a feeling of peace, harmony, beauty, life… Besides, as I am more of as a woman of the mountain than a woman of the beach, I recognize that the autumn landscapes of the mountains, the Pyrenees, specifically, seduce me.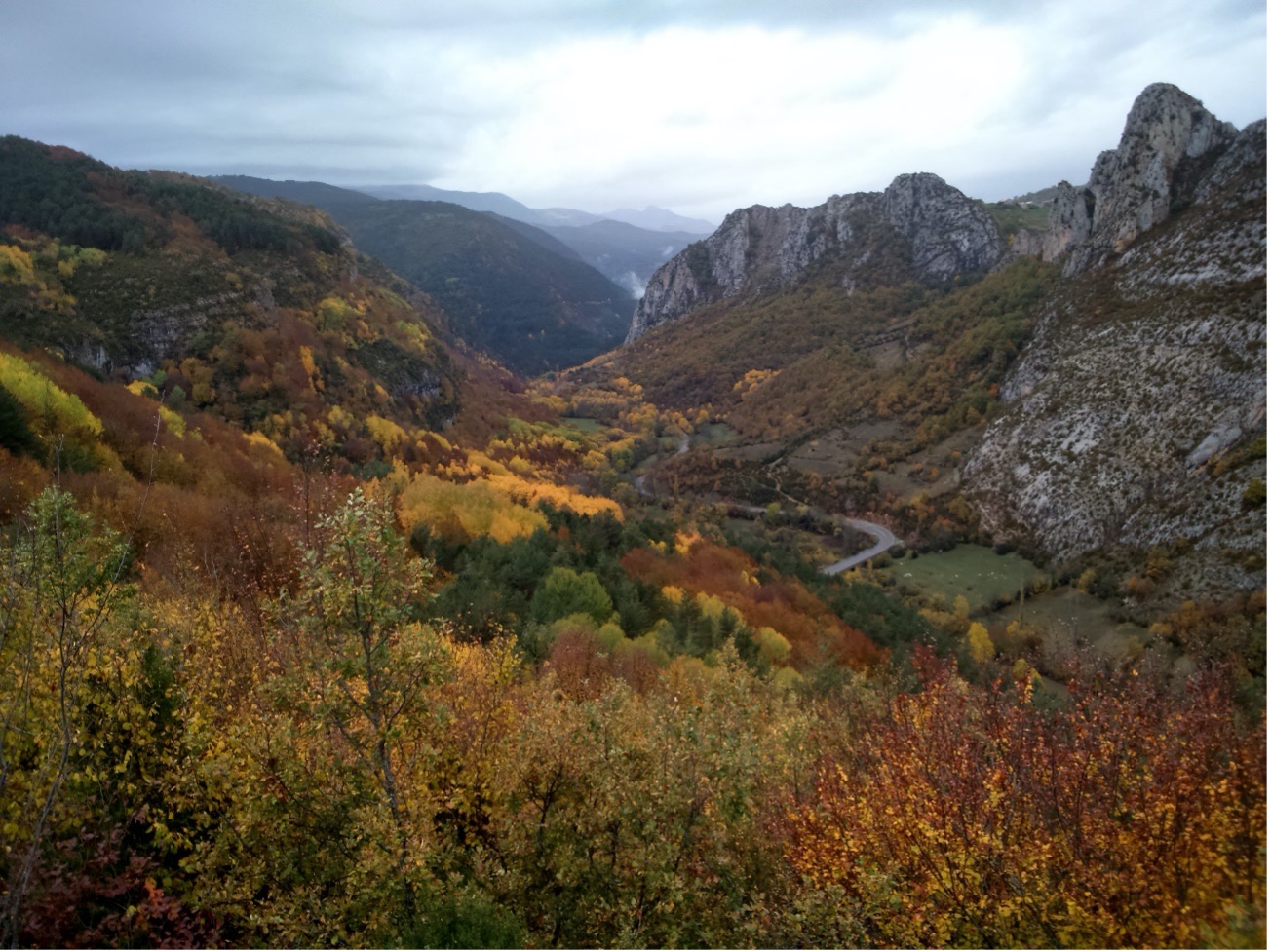 "That mixture of ochre, browns and yellows… To see such a landscape from a viewpoint high up is a spectacle; if the temperature is pleasant, it is pure ecstasy"
In my lifeline I am also in autumn, which, far from being a downward sloping line, remains (or I keep it) very flat. As in the annual season, in me also the colors have changed, the habits, the way of doing things, but life is still there. My body has changed, I have wrinkles, but my essence, the inside, has not.
Because I still think that in any area of our lives we should try to be useful to society, starting with those we are closest to. At home, it is essential that we learn that housework is a team task. No one has the obligation by decree to take care of them. The father, the mother and the children all must contribute their grain of sand. I believe that children should be given responsibilities as they get older, but, for example, at the age of two they are already very capable of picking up their toys. If we learn from an early age what is natural, how fair it is to be useful, to work as a team, the equality that must always reign in all aspects of life, we will have contributed to making a better world.
And what does this have to do with a person who has epilepsy?
Well, everything and nothing. Everything, because I include all kinds of people in this argument, because a person with epilepsy can also be a useful and responsible person and you also have to make that child with epilepsy take responsibility and collaborate. My son, while he had epilepsy, was responsible for taking his medication (he was diagnosed when he was 11 years old and I was aware of it, I confess, but I conveyed to him the need for him to be responsible, just as I was responsible for mine). And nothing, precisely for the same reason. Because it doesn't matter who you are and how you are: you have to be responsible and useful to those around you to the best of your ability.
Greetings to all my fellow countrymen in these next NO "Fiestas del Pilar" and CONGRATULATIONS to all the Pilars of Spain. I remember a lot of my native Zaragoza that has changed so much since 36 years ago, I left there to embark on the adventure of my life.