This article is meant to be a brief commentary on how we, at MJN, have spent so many days working from home because of the emergency caused by CoVid-19, trying to make it affect us as little as possible.
Since last Thursday 12th March, and following the official recommendations, we have implemented teleworking for MJN members. This way, the members of our team are carrying out our work normally. Every day at 9:30 we try to have a video call that simulates coffee time in our office. We explain to each other how we and our families are doing, the state of confinement, what tasks we have ahead of us or how we plan the rest of the days we will be at home. Once a week we try to meet (also from distance, of course) in a more relaxed way. In the end, humane treatment is very important these days!
Luckily, MJN has not been affected in such an important way as other companies and sectors, we can carry out our tasks with some normality.
We have a lot of work ahead of us to meet our goal of being able to help people with epilepsy thanks to our technological solution. And these days we continue to move forward with the idea of meeting our goals during this 2020.
These days we continue to move forward with the idea of meeting our goals during this 2020
Just before the start of the state of alert, our CEO was in Vienna at the World Summit Awards event as the representative of Spain in the category of digital health and well-being solutions. We are very happy to announce that WSA named us as GLOBAL CHAMPION in our category, that is, as the best project in the world among the 5 finalists that had arrived in Vienna.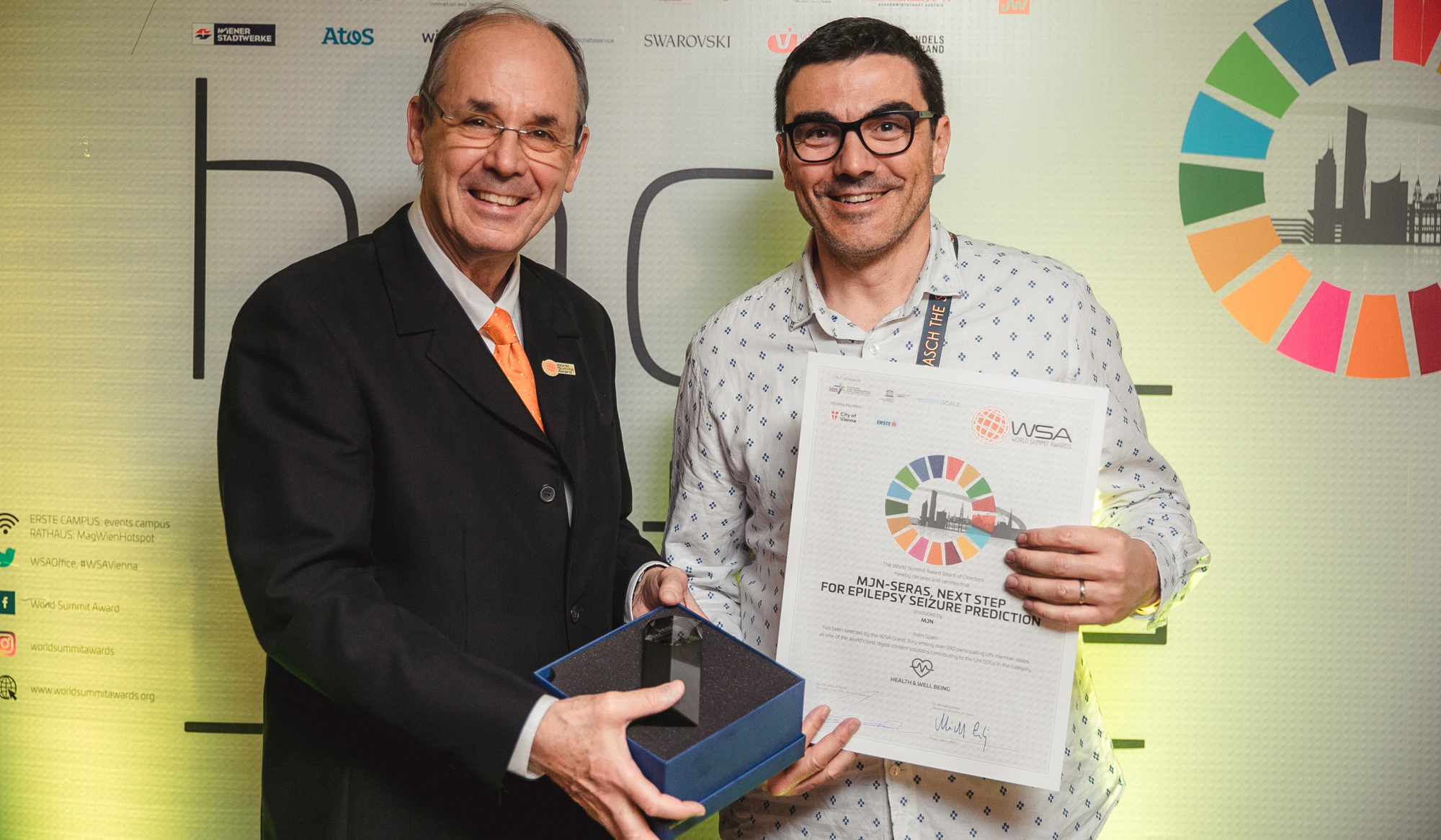 Also, these days we have been thinking of how our expertise in the field of artificial intelligence could be used to improve the screening of CoVid-19 patients within the healthcare system. We wanted to try to contribute to help in the current situation.
We would like to emphasize that MJN is perfectly aligned with the objective of developing digital health solutions that improve the efficiency of health systems. In our case, we can also reduce admissions to emergency services by avoiding the accidents that cause unplanned epileptic seizures. We believe that this objective, in the current circumstances, shows, even more, its importance.

And of course, we wish you all good health and that shortly "normality" will turn to be the most important news.
A cordial greeting to all of you.
The MJN team.