Monika Milá is a social communicator who has recently started a blog on epilepsy to de-stigmatize and explain how, from her point of view, she lives with epilepsy. We spoke with her so she could tell us how epilepsy has affected her and how she decided to create her blog.
I wanted to blog about epilepsy, but not expressing it conceptually, instead telling all my experiences, both good and bad. Because we have always seen that when you look for any information about epilepsy, you end up more scared than when you started looking. And I did not want that. I aim to tell, from my point of view, the positive side of this condition and always write it from the first person.
I think this journey has been one of ups and downs. Even though I was diagnosed at 10 years with epilepsy and that my doctor told me that I should be cautious with countless things, I only had one of them stuck in my mind, and that was that I was going to have a completly normal life. I had a very normal childhood, adolescence was probably the hardest and now, the stage of adulthood. I already feel that I see things more clearly now. But I owe all that to my mother, who taught me that life will always present obstacles to us and that the best thing God did was to create days after days.
To decrease social stigma, the first thing we should do, as a person with the condition, is to positively accept that we have epilepsy. Because if you are presented with a situation or with a person who is ignorant on the subject, that's when you will be able to raise awareness, where the person who was ignorant about this subject, one day will stop stigmatizing and the epilepsy community will no longer be stigmatized. Because that is a loop, which can become a very brief with a starting point and an ending point, but that only depends on the positive acceptance that each of us has regarding this condition.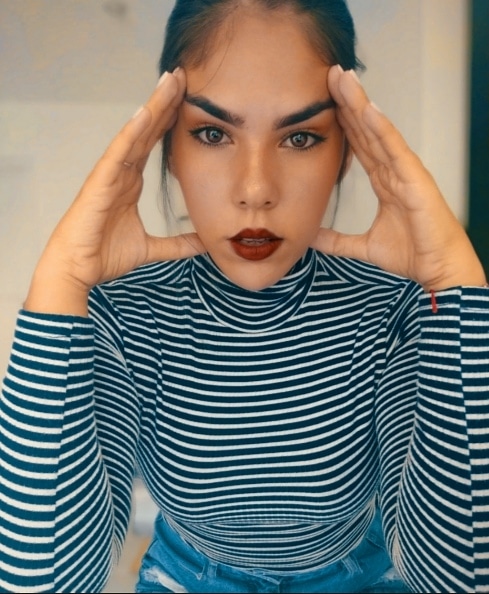 It is good to believe that the more knowledge people have about this condition there will be more inclusion within society because as old beliefs will be broken, the more confidence and security is created, both for the same society and for the people who have epilepsy. If we continue fighting to open ourselves to social acceptance constantly, we will be able to be seen openly.
You can follow Monika on her social networks to see her relationship with epilepsy and all the issues surrounding it in the links below.