It is obvious that lately I am absent-minded, because once again I have lost my mind and here I am, at this point of the month, writing my blog entry for the month of March.
We are living a horrible time with the war in Ukraine. Something that makes all the hardships seem like trivial difficulties in our lives. One of the first things I thought when the evil Putin decided to attack Ukraine and play with the lives of its citizens, was how would those people who have a chronic illness get medicines.  And I can't understand how anyone could exist who would be so evil as to not allow medicines to get through, that the most vulnerable population could leave. Wars have always existed. But they have always been a grave mistake. From my point of view. Everybody always loses. Because many human lives are lost. And the lives of people who do not know each other and who do not want to be in that war are lost; while those who organize and prepare them stay in their palaces and do not suffer the rigors of war. No. I will always say NO TO WAR, although we cannot leave the Ukrainian people alone. And it is seen that Putin wants nothing by diplomatic means but full surrender.
Anyway. With that and with everything, life goes on. And this March 26 we celebrate World Epilepsy Day. It is also known as Purple Day. Purple Day was devised, in 2008 by Cassidy Megan, a Canadian girl affected by the disease, with the aim of dispelling old myths about the disease and raising awareness among patients that they are not alone.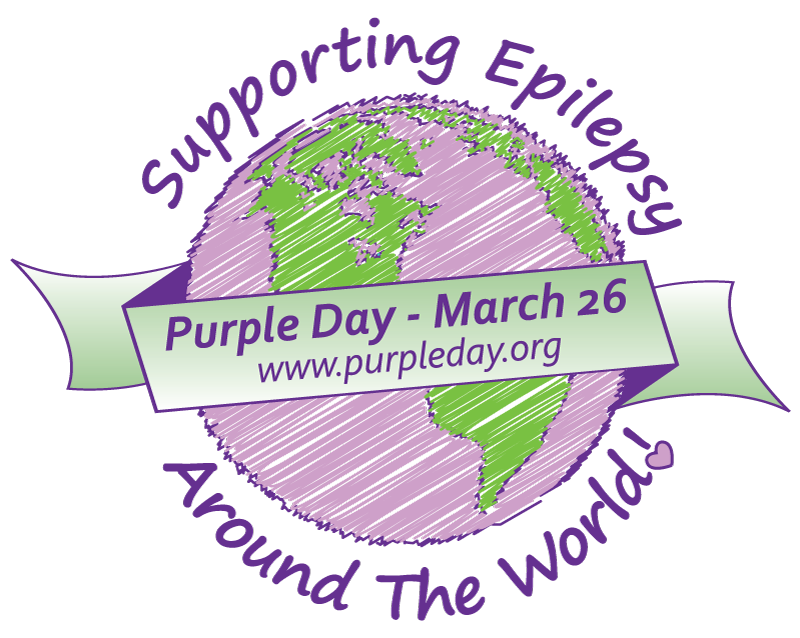 And this March 26 we celebrate World Epilepsy Day.
It is also known as Purple Day.
There is a great need to raise awareness about epilepsy. It is not well known. The public still fears it and does not know what to do if they witness an epileptic seizure. We are the bearers of this information, and we must repeat it and repeat it. Let people know, not only about the disease, but also about people who have it and who explain it naturally. We can go through bad times, as in any other disease, but we do not have to carry a stigma that history, ignorance, religion and even cinema or literature have placed on us.