On this occasion I confess that I completely missed the deadline for my blog entry. I hope that, in spite of everything, it can be published on time.
Precisely I am writing on International Epilepsy Day and have put a post on Facebook giving my testimony.
We need to be an army to be listened, to be heard, to be known, to be seen as we are: normal and ordinary people with a disease that makes it impossible for some to have a full life, others have some difficulties and others, like me, belong to the privileged group because we can control the disease with medication and healthy life patterns: our "binges" will be more restrained than those of other mortals, but we can have fun with our friends without drinking alcohol and without going to bed every day at 4 in the morning.
In addition, thanks to the research that some crazy people do, we have tools and devices that make our lives easier, such as the one managed by mjn-neuro, which helps us to take measures to avoid harming ourselves because it warns us of the arrival of a crisis.
But, unfortunately, there is no coordinated work. The Administration does little for us. There is no social awareness of this disease, which should be done by official bodies with campaigns against stigmatization, explaining what to do in case of witnessing a person with a seizure, explaining what epilepsy is.
Thanks to the Associations that work selflessly, lately, more is being known, but we need help and more coverage.
If this article were read by someone related to the Administration, I would ask them to listen to us and get to know us; to hear first hand how a person with refractory epilepsy or a person with controlled epilepsy lives. Families also have to give their testimony, because it is totally different how a person lives his disease and how his family does. I know from my own experience, because I have epilepsy and my son also had it and I say he had it because, thank God, he was cured. But he had it for about 14 years. And living your epilepsy is not the same as living your son's epilepsy. It is a totally different experience. And I would prefer a hundred times to have it myself. I suffered a lot more with him.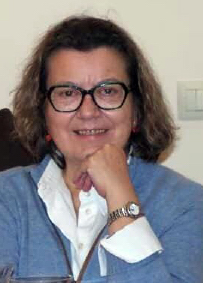 This is me, do you notice anything strange?
Well, I have epilepsy. And I'm still me.