This November we had, again, a month with a lot of movement. For example, they have informed us that for the Hello Tomorrow contest they have selected us as "PIONERS" in the health category amongst more than 5000 projects submitted from all over the world. Also, we will be part of the Spanish delegation in the framework of the Hello Tomorrow Days to be held in Paris during March.
They have also informed us from the organization of the World Summit Awards that we will represent Spain in the grand final held in Tunisia as the best digital health and welfare state project integrated into the framework of the SDGs.
Our associate Jordina Arcal, traveled to the Medica 2019 in Düsseldorf to present our solution to help people with epilepsy in the world final of the 11th edition of the Healthcare Innovation World Cup awards where we won the second prize in front of 15 incredible projects.
And finally, our CEO, David Blánquez, was in Brussels presenting our project to different investors at the European level in the G-Stic event.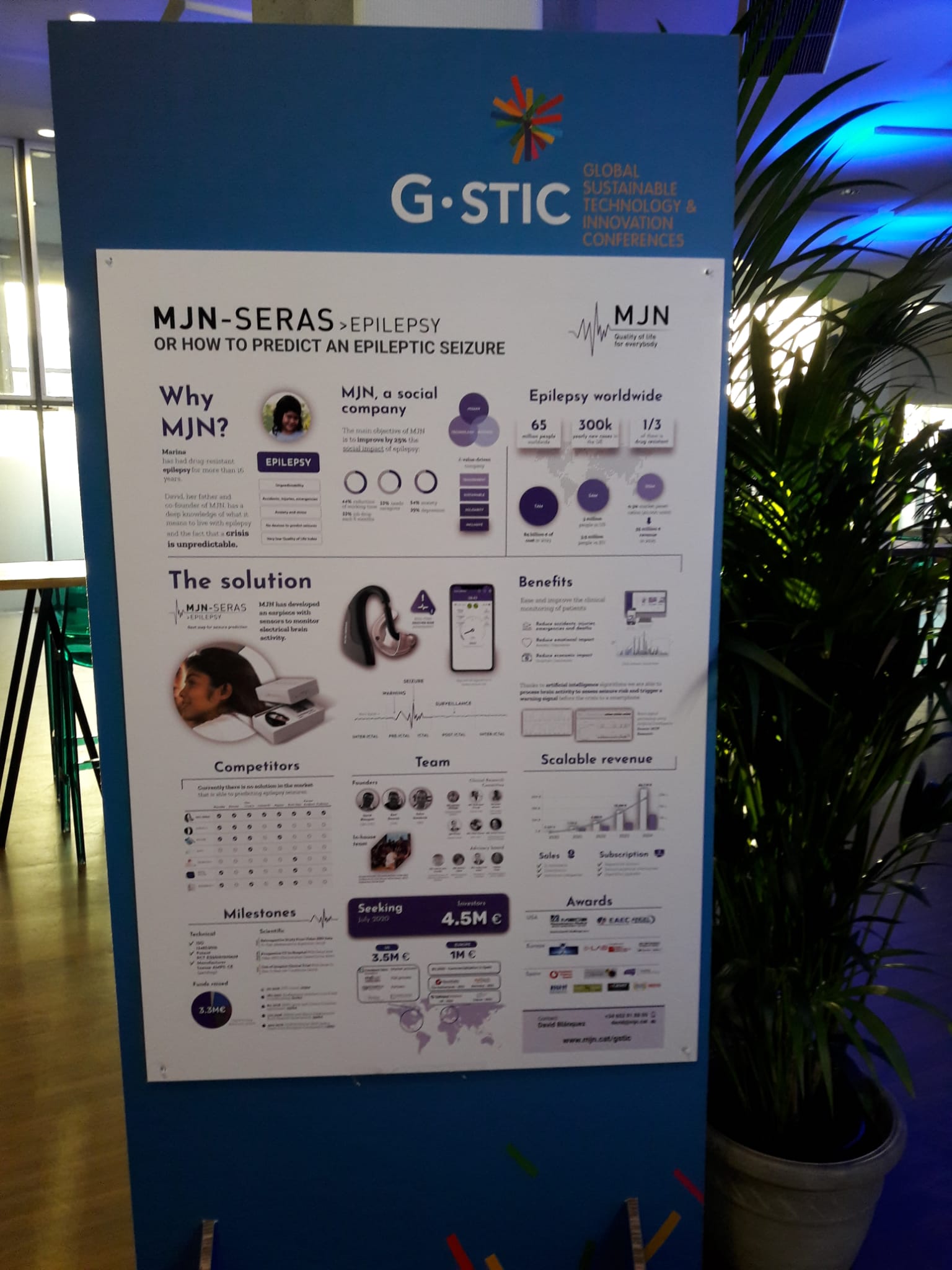 Explanatory infographic of MJN
In all forums, we explain how epilepsy is a global health problem, how our mission integrates perfectly with the SDG 3 and how our project can help people who have epilepsy and their relatives. All this without forgetting to raise awareness about the disease in society and explain that it is necessary to improve the social integration and elimination of stigma.
We keep going on!