I think mjn-SERAS will help many people living with epilepsy.
Hi, I'm Marina, I have epilepsy since I was two years old. They discovered it because I was falling suddenly and my parents didn't understand anything at that time. After doing tests, I was found to have a drug-resistant type of epilepsy.
My parents met an association called Mar de Somnis; there I met many people my age with epilepsy, in the end, it helps you a lot, because you see that they understand you more with certain things than other friends because they also suffer from it. With that association, I went on hikes when there were vacations, we did all kind of activities. That association helped me a lot to know how to deal with epilepsy since I was little.
Today I will explain to you what my reaction was when I knew that my father wanted to make a device to help people with epilepsy, and what I thought of that idea when I found out.
In the beginning, my father wanted to make a system with a bracelet that vibrated when the person had a chance of having a crisis and, at the same time, notified it on the mobile. Seeing that this idea didn't work as they wanted, that was when created the mjn-SERAS. It's a device, similar to a hearing aid, and it tells you when you are likely to have a seizure and if the percentage is low, moderate, or high (RISK).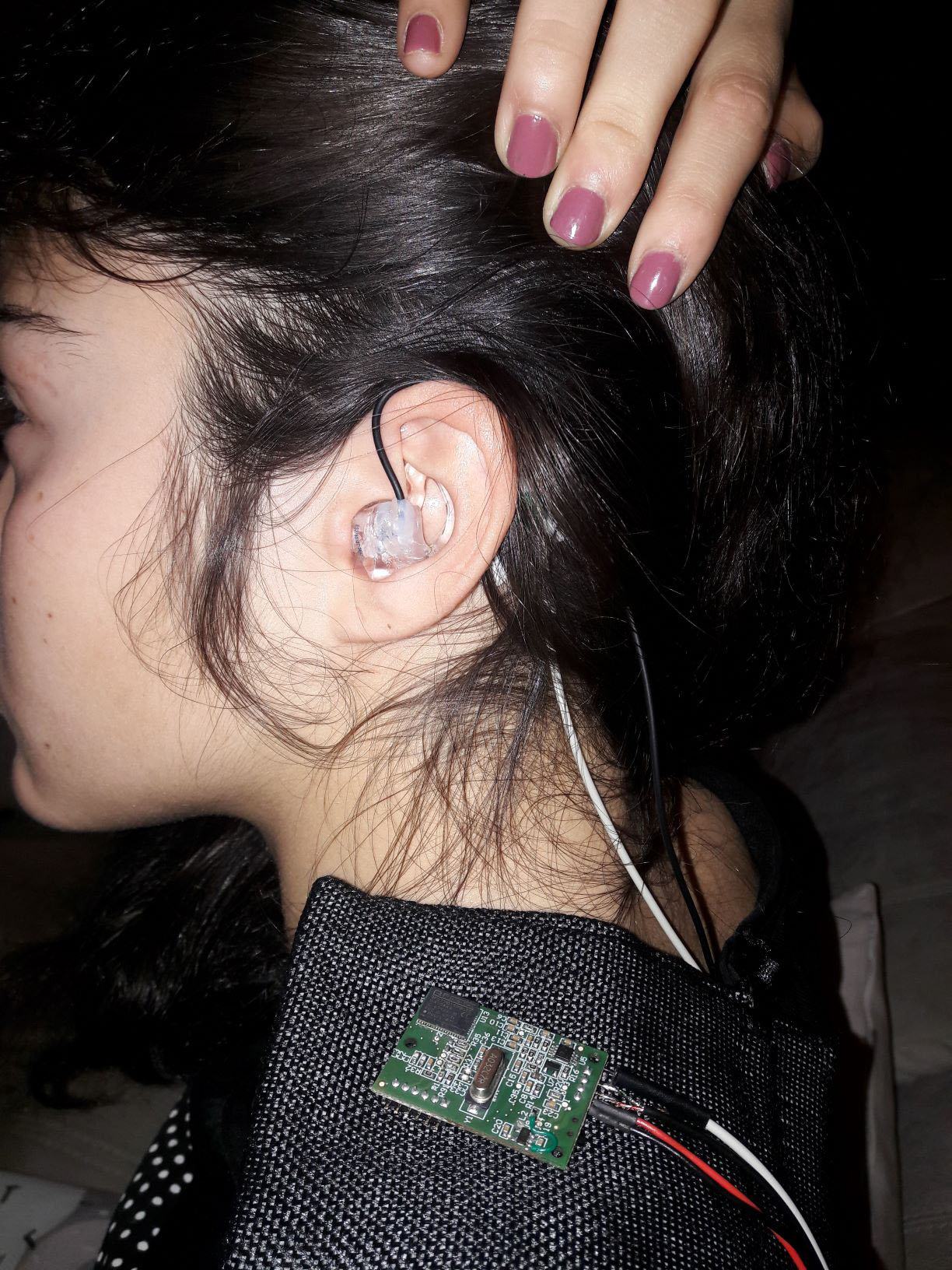 When my father made me his guinea pig for the mjn-SERAS, I thought I was wearing something similar to a hearing aid, but when he explained to me that it will work to help people with epilepsy and that it could prevent seizures, I was blown away. I thought it was like a hearing aid but that it helps you prevent and ensure yourself in front of a crisis.
But I believe that the mjn-SERAS will help many people with epilepsy because you always have to be careful to make sure you don't hurt yourself if you have a seizure. With the device, when you see that you already have chances of having one, your mobile will vibrate and you will put yourself in a safe place at that moment.