Unlike the bracelet-shaped devices available on the market, MJN-SERAS records the electrical activity of the brain through the ear canal. In combination with a mobile application containing artificial intelligence algorithms, MJN-SERAS works by calculating continuously the risk of having an epileptic seizure.
In this way, when MJN-SERAS detects that the risk of seizures is very high, it warns the person and his/her environment in order to take all preventive measures and avoid the risk of having an accident as a result of the crisis.
How did we manage to advance to the crisis?
MJN-SERAS is designed for each person. Firstly, the sensor that is placed in the ear canal is made by printing 3d tailored to each person. In Spain, in order to achieve this personalization, we have an agreement with GAES Hearing Centers. All our users can go to their nearest GAES centre to make an ear mould . Thus, the sensor of the receiver is manufactured with the perfect size so that is comfortable during many hours of use .
We teach artificial intelligence algorithm how the seizures of each user are
And now comes the more complex part. Each person has a unique epileptic seizure. And although they can be classified by type, they are finally personal. At MJN, teaches each user's artificial intelligence algorithm how their seizures are. This way we can train it so that its reliability is higher.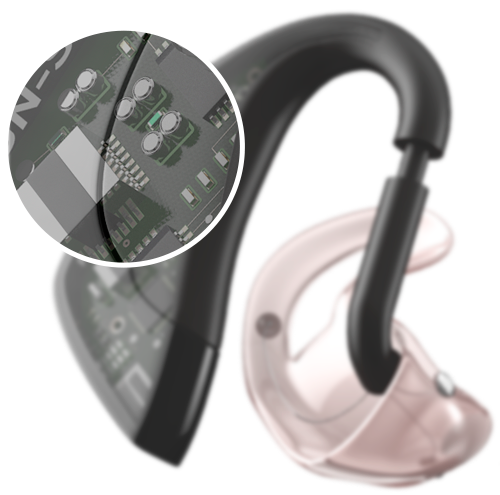 How do we teach each algorithm?
When you receive your MJN-SERAS unit, you can start using it immediately. As we record and store your activity in a health folder, we can record when epileptic seizures occur. When the user marks us between 3 and 5 seizures, we teach the artificial intelligence algorithm to identify "those" seizures on MJN mainframe computers. When the algorithm is taught, is installed in the person's mobile to work exclusively for him..
MJN-SERAS has been designed with the unique objective of improving the quality of life of people with epilepsy and has been devised by people who know first hand which means not knowing when the next seizure will occur . In fact, one of the founders of MJN, has a daughter with drug-resistant epilepsy for more than 15 years .